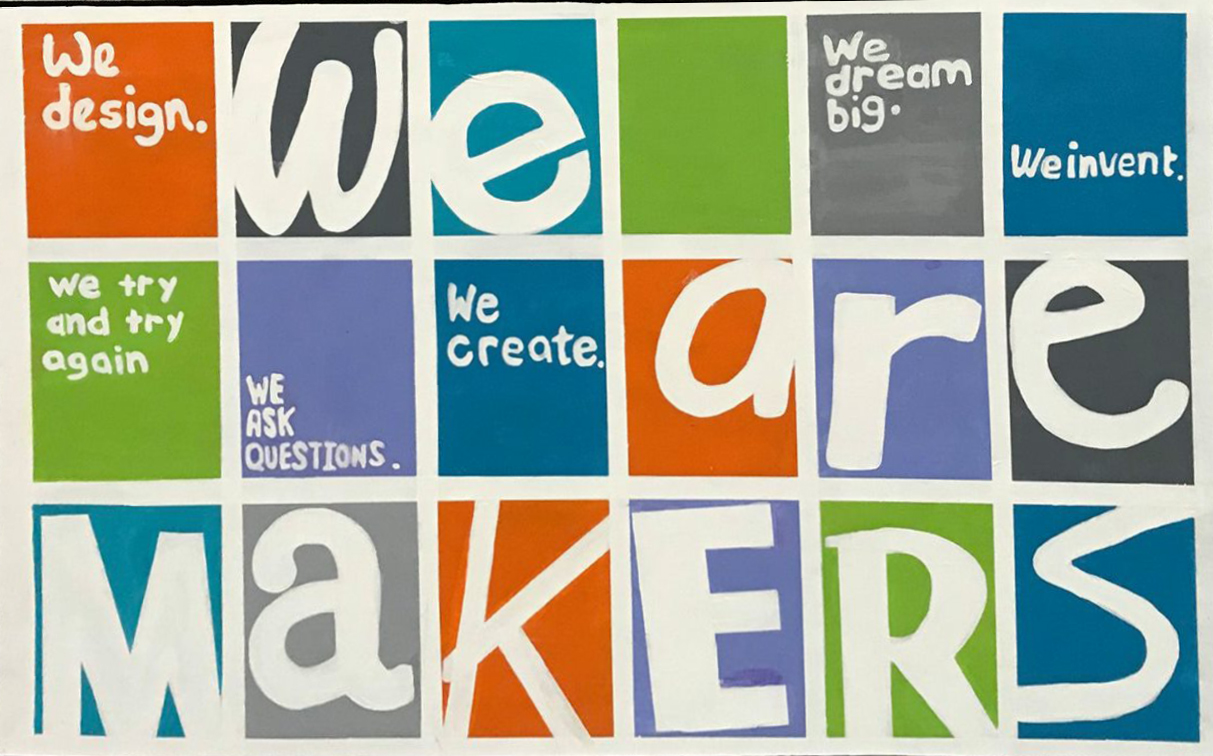 We are proud to share that because of generous support from families and households within the Fox Point-Bayside school district, the Rolling On The River event in February 2018, as well as through generous corporate sponsorships and matching gifts, we have successfully achieved our goal and raised over $50,000.
The 2017-2018 financial goal set forth for the Fox Point-Bayside Educational Foundation was to raise $50,000 to "Make It Happen". The It in that statement was to establish a dedicated Makerspace at Stormonth Elementary and to continue to grow the space that was established last year at Bayside Middle School.
The goal was ambitious. The vision, far-reaching. But we were confident our district families were up for the challenge and could see the value in the initiative. We were right! We came together and made it happen in a major way.
Just when we thought the news could not be any more exciting, our superintendent shared with us that the district intends to double down on the Makerspace initiative.
We were excited to learn at Rolling on the River that the Makerspace initiative is being expanded with a new master vision for a future-ready library and media center at Stormonth Elementary. That means that the funds raised will be put to work toward an even greater vision that improves not only the elementary educational facilities, but also the educational experience of our children. Plans for the new LMC are in the development phase, but promises to maximize on the Makerspace our fundraising efforts helped establish.
We, as a community, have much to be proud of and excited for as we look to the 2018-2019 school year. Beginning in the fall, the educational foundation board will champion new efforts to support our schools with even greater determination fueled by the generosity of our community. Just as we made it happen before, we will do it again!