– Our Annual Appeal –
This campaign for the 2022-2023 school year focuses on supporting the district's partnership with the Schlitz Audubon Nature Center and The Ability Center to offer students outdoor and inclusive educational programming that encourages new ways of thinking, moving, exploring, and growing at both the elementary and middle school levels.
After building new playgrounds for children of all abilities at Stormonth Elementary and Bayside Middle Schools, the Fox Point-Bayside Educational Foundation is shifting its focus from the schools themselves to connecting students with learning opportunities outside of the classroom.
To that end, the Educational Foundation is fundraising to support the district's partnership with the Schlitz Audubon Nature Center to offer students programming that will enrich their connections to the natural environment and give them the physical and mental benefits only the great outdoors can provide. Our new campaign, Trailblazing Beyond the Classroom, aims to raise $45,000 during the 2022-2023 school year.
The money raised will be used for immersive programming that covers everything in nature from plants and soils, to lakes and rivers, to animals and insects. All district students K4 - 8th grade will take part in three Schlitz Audubon activities, programmed to build year over year. Students will canoe, meet eagles, explore ponds and more as they connect math, science and traditional academics to the outdoors in this world-class nature center, right in our backyard.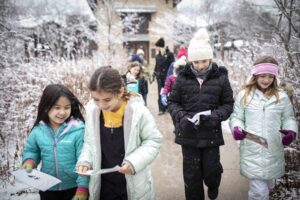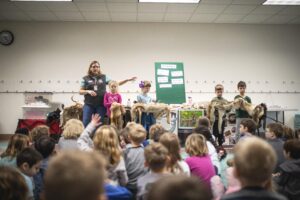 Funds will also be used to support an inclusive education program offered by The Ability Center, which will teach adaptive physical education at Stormonth and Bayside. Students of all abilities will "put on a different pair of shoes" to play wheelchair basketball and face other challenges in an effort to understand how everybody is capable regardless of different abilities.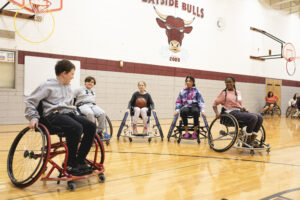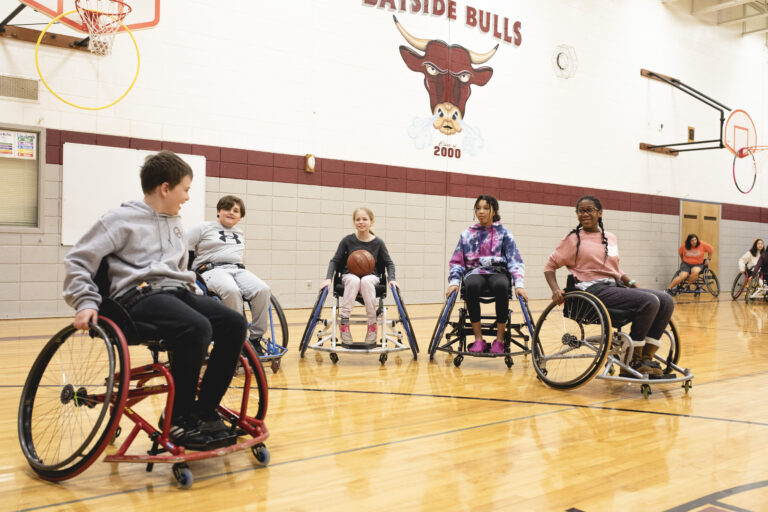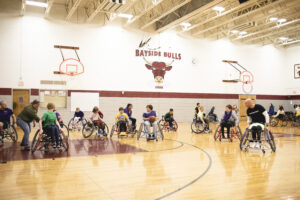 Additional funding will provide all 7th graders with the opportunity to attend the Courage Retreat, a popular Youth Frontiers program aimed at empowering kids to make positive choices.
We are asking you, the families and residents of our generous community, to help us reach our goal of $45,000. Please help us fuel these initiatives with a tax-deductible donation of any amount.
Our last campaign was to build new playgrounds. Why?
As the district wants to get kids outside as much as possible now and for years to come, the dilapidated nature of our previous playground spaces was a disservice and worked against efforts to give kids a break from screens, masks, etc.
There is compelling data about the benefits of active play and free-range socialization for children of all abilities.
Having stimulating outdoor spaces promotes social intelligence, 
allows students to recharge between academic sessions, and encourages movement throughout
 the day for greater physical health.

Check out, The Benefits of Play in Children by Marie Hartel-Walker, Ed.D.