The Fox Point-Bayside Educational Foundation is a non-profit, 501(c)(3) organization comprised of a volunteer group of parents and community members dedicated to enhancing the learning environment of students at Stormonth Elementary and Bayside Middle Schools.

The Foundation supports District initiatives and capital improvements to school property, equipment for classrooms and buildings, and special projects. Since its inception in 1993, the Foundation has provided items ranging from mobile computer labs and Smartboards to sound systems. The Foundation has raised funds for capital projects, including a Maker Space and landscaping projects. Your commitment has helped make our schools better, our kids brighter, and our teachers happier.
2021 - 2022 Board of Directors
Chrissy Kruger-Gruendyke, President
Christine Duback, Vice President
Juanita Probst, Treasurer
Amy Bazelon
Nicole Cook
Katie Glaisner
Renee Johnson
Cortney Roberts
Rachel Weinberg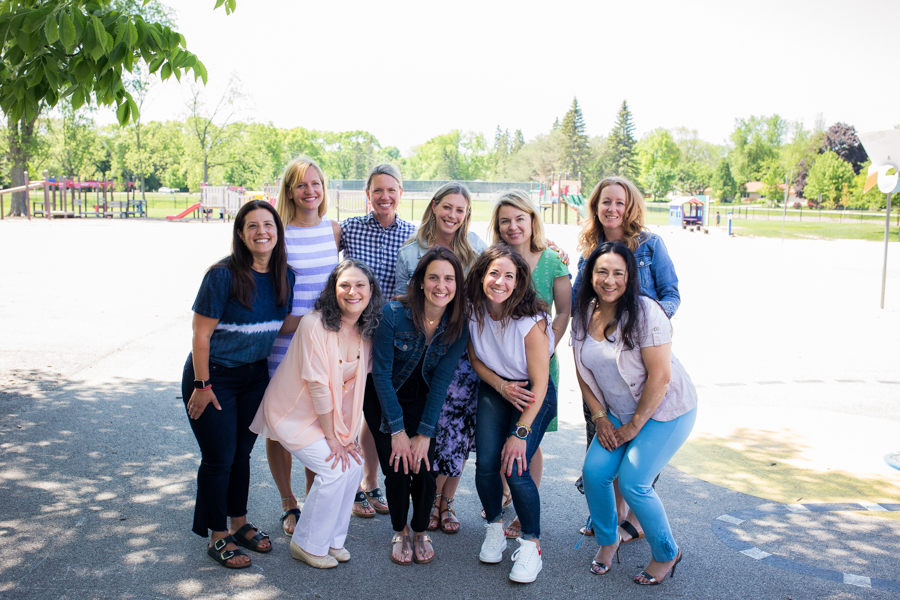 The above photo by Wendy Pawlak, featuring the 2020-2021 board members, was taken in spring 2021 after a year of not meeting in-person.
Leveling the Playing Field was the 2020-2021 campaign to raise funds to support a large scale, enduring project to create inclusive playgrounds at Stormonth Elementary and Bayside Middle for children of all abilities.
Read more about the board's success in 2020-2021 here.
You can still help us bring new changes to our community by donating here. 
Previous district needs the Foundation has made possible:
Mobile Computer Labs
Smartboards
Updated Sound Systems
Defibrillators
Landscaping
7th Grade Courage Retreat (since 2014)
Library Media Center with Makerspace at Stormonth Elementary
Makerspace at Bayside Middle School