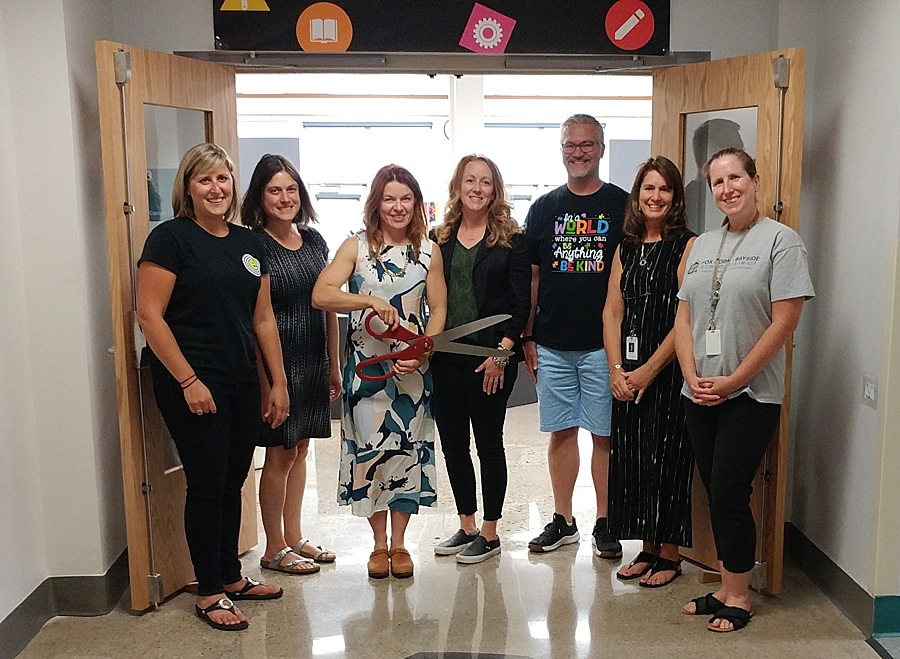 Last year, K-4 through 4th-grade students at Stormonth Elementary were introduced to an abridged version of a new kind of school library called The S.T.O.R.M. (Stormonth: Technologists, Originators, Readers and Makers).  
Over the summer, the master plan for the space was brought to life.  The Fox Point-Bayside Educational Foundation was proud to present a check for $60,000 to support the construction of the new space thanks to the generous support of district families.
While it continues to be a space for accessing books, reading, studying and learning, The S.T.O.R.M  includes a maker space and an advanced media center.  It is larger and more robust in its offerings and potential. 
This vision for the new learning space not only enhances Stormonth's learning environment right now, it readies the district, and each student, for the future.
Several Foundation Board Members attended the ribbon cutting for the space.
An open house for S.T.O.R.M will be available during Parent Information Night at Stormonth on September 19, 2019, 6 – 8 PM.  All district residents are invited to attend and discover the incredible advances that are being made for our students.