Last week, one of this year's initiatives came to life at Bayside and Stormonth schools.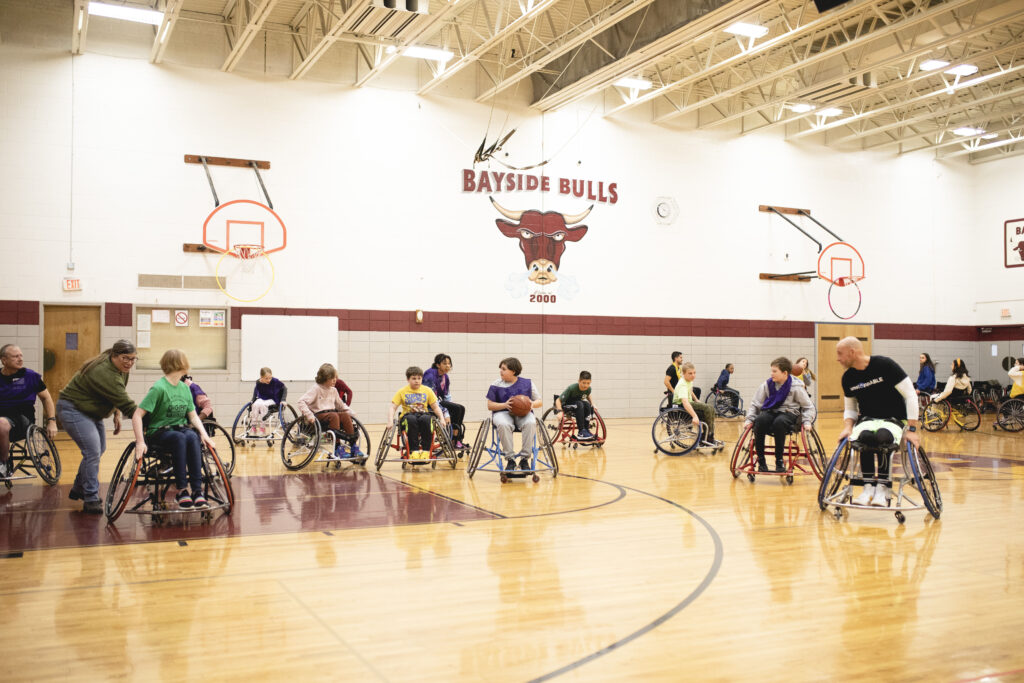 The Ability Center took over PE classes last week, teaching about various adapted sports and providing disability awareness training – just in time for Disability Awareness Month!
This adaptive scholastic athletic program hosts disABILITY awareness activities. Students of all grades and abilities "put on a different pair of shoes" to play wheelchair basketball and other activities in an effort to understand how everybody is capable regardless of abilities.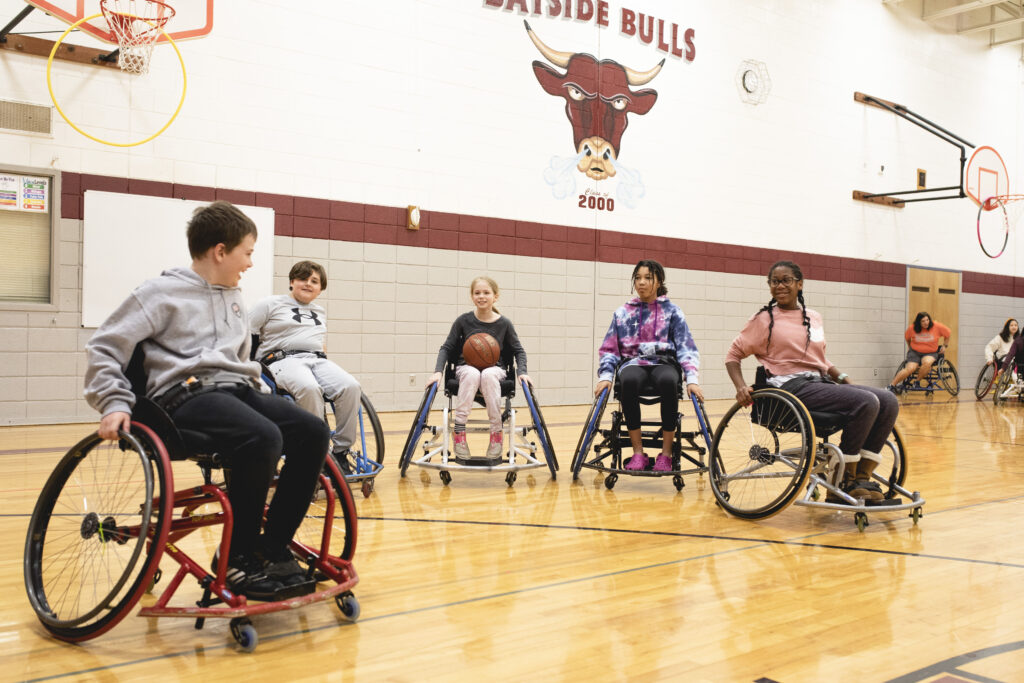 Thank you to all donors and sponsors for helping bring this important programming to our students!