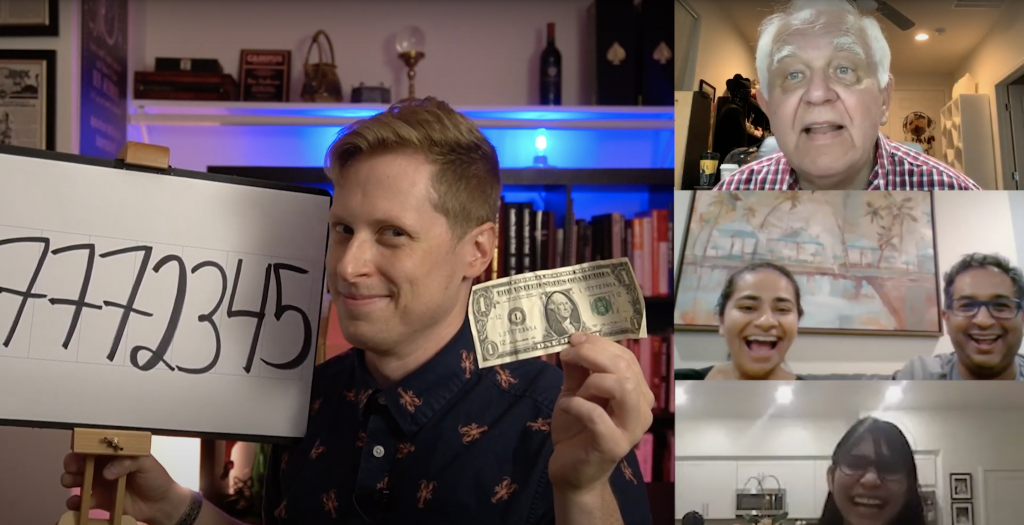 The Educational Foundation is orchestrating an amazing event on March 13th.  Rolling on the Green as a HOME EDITION, is essentially an entirely new event that allows us to continue our fundraising momentum toward new playgrounds during a pandemic-era.
While the entertainment and delivery of the show were tremendously important, our driving motivation was always community connection. Just because we couldn't be together physically doesn't mean we can't come together for a good cause.  Because we all know that when our community comes together, we make things happen!
To accomplish togetherness, we have curated an incredible party kit as well as opened the performance to include members of our community as part of the show—it's a VIP experience open to 3 lucky auction winners as well as a select few special guests (our generous sponsors and fearless educators)!
Bid for the upgrade
Our mind-bending magician, Ben Seidman invites three lucky family auction winners to help him during our live, interactive show.
We've all seen how street magicians use volunteers to charm, delight and amaze audiences with their tricks. Here's your chance to be one of Ben's lucky subjects. This coveted slot is sure to earn you bragging rights among our Fox Point-Bayside community. The highest bidder wins a one-of-a-kind experience during our show. 
The auction takes place online and closes 5 days before the event at 8 PM on March 8, 2021.  You have until then to up the ante in $20 increments (bidding starts at $100). 
This auction is in lieu of a classic silent auction commonly enjoyed at a pre-COVID Rolling on the Green. Auctions are critical to ensuring our event is profitable each year.  This is your chance to help us reach our fundraising goals even more.  
Sponsor and Educator VIP

It is our pleasure to upgrade our generous sponsors and fearless educators to also be part of the show.
Along with our three auction winners, we need a few others to participate in Ben's show.  For these special slots, we are inviting teachers, district specialists and leaders and our generous sponsors to take a "seat" in the VIP section.  
These smiling faces will populate the panel and delight families at home.  There will be lots of laughing out loud and oohing and ahhing during the performance! 
What does part of the show mean?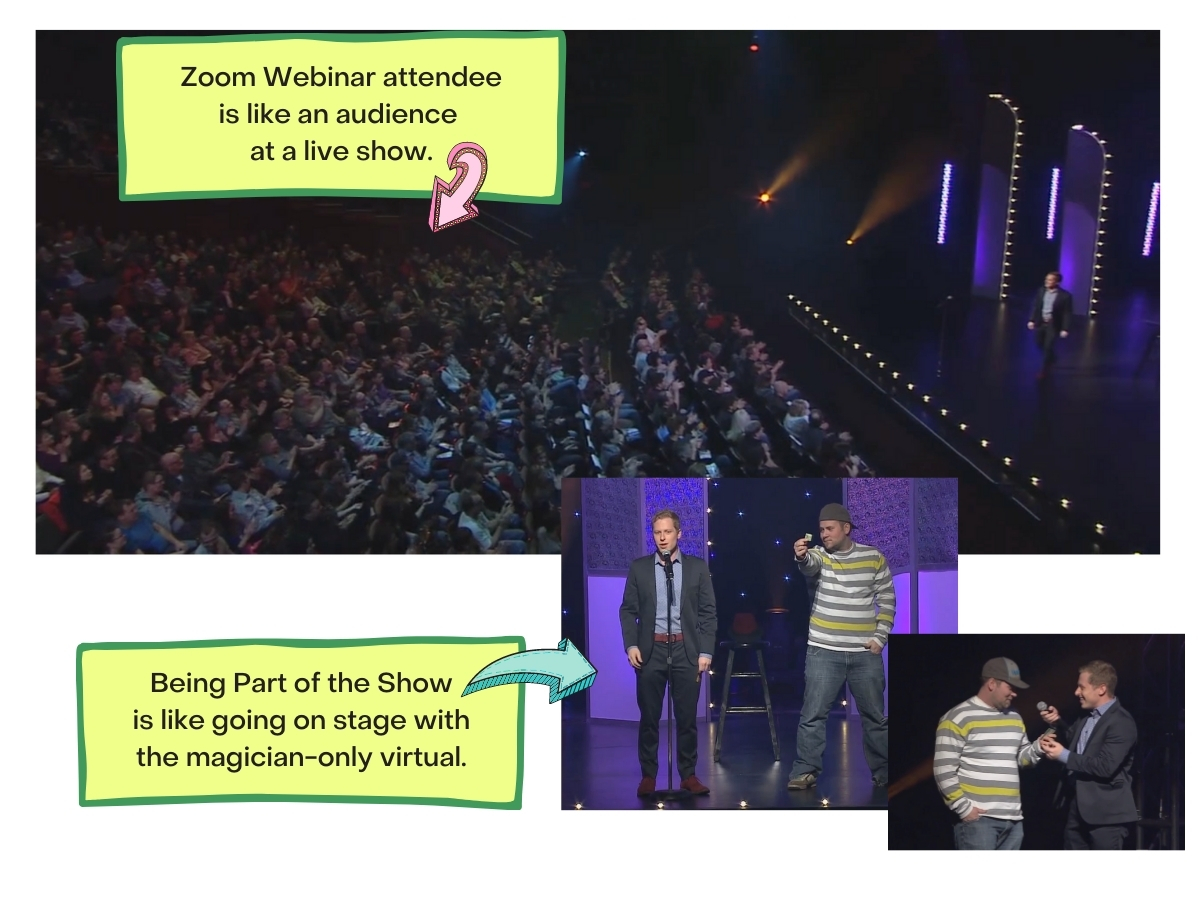 To better understand what being part of the show means, let's first talk about the format for the evening.
We are utilizing Zoom Webinar.  This is different than a Zoom Meeting.  You can think of a Webinar as a virtual stage where most of the audience is watching the performance, but they aren't seen or heard like they would be in a Zoom Meeting.  So when you purchase your ticket, you are purchasing your virtual seat to the show as an audience member.
There will be a small group of what are called "panelists" and these folks will have a virtual seat IN the show.  This is where the VIP treatment takes place.  It is like if Ben chose you from the audience to join him on stage.
What would I have to do as part of the show?
This VIP experience is available to attendees through an online auction, and to select sponsors and educators.  
If you are the lucky winner of one of these auctions, you will be upgraded to a VIP panelist and receive a special link to log in as well as special instructions for the evening.
The special instructions will include an invitation to the event "tech check" with our behind the scenes crew.  All those wishing to participate as a VIP panelist are required to be available at 6 PM on March 13th for a 30-minute tech check on the computer you will be using for the event. After the tech check you will be able to walk away from your computer until the start of the event at 7 PM.  
Then when its your turn to shine, you will appear on the screen with our magician Ben Seidman and he will perform one of his magic tricks with you.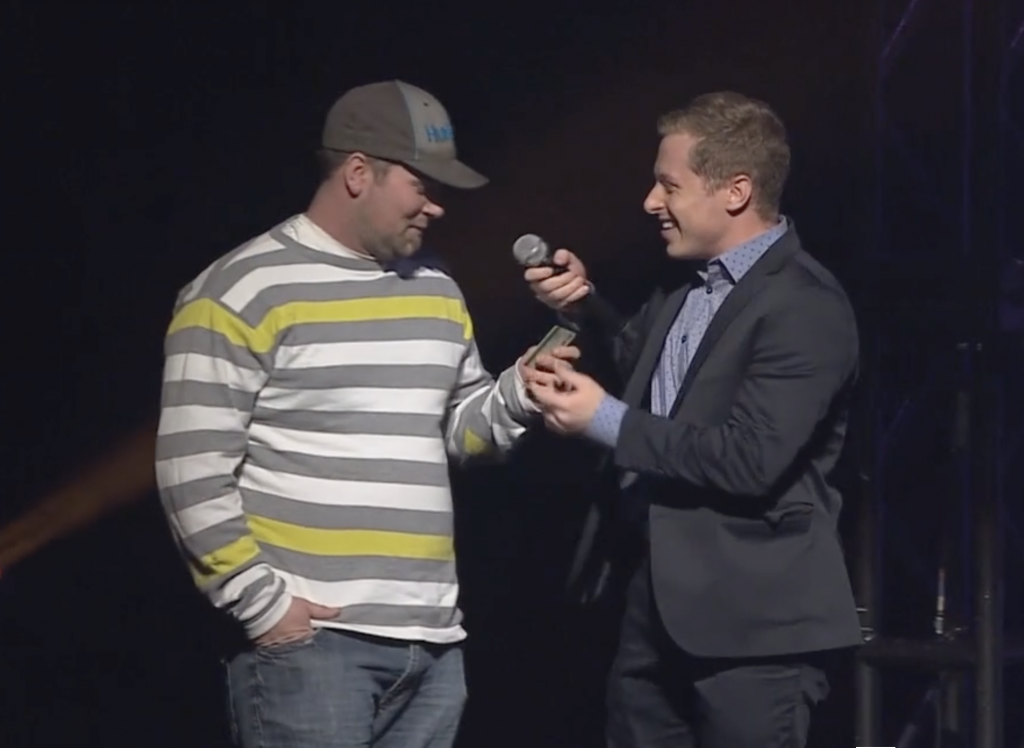 Have you ever seen, an illusionist at work? Typically they will invite an audience member or person on the street to participate in the trick that features numbers, dates, pictures, etc. This would be you! You would be the lucky audience member invited onstage.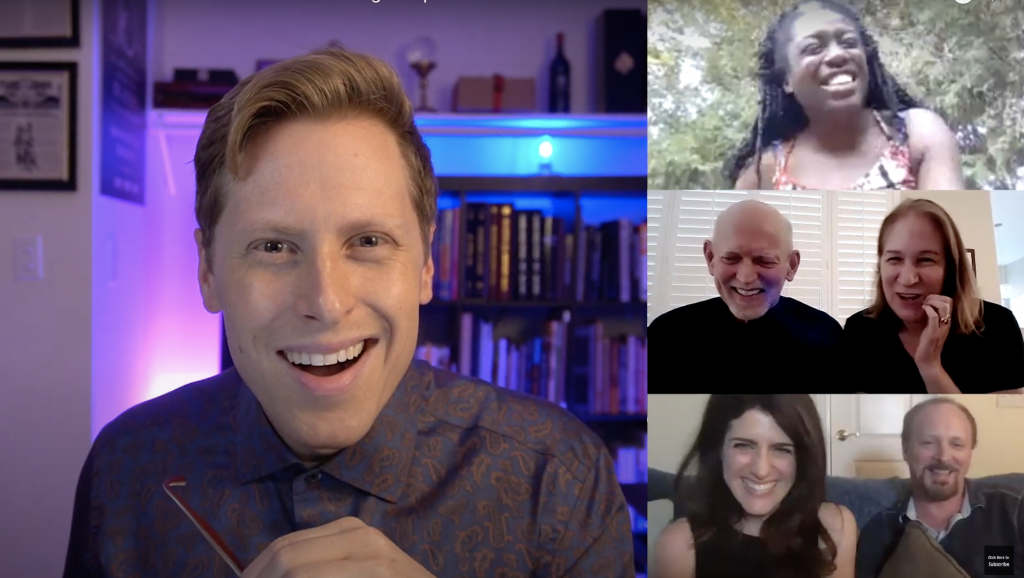 Your "onstage" experience doesn't have to be you, alone! Your entire family can be part of this VIP experience. We think this will be so especially fun for kids (and kids at heart!).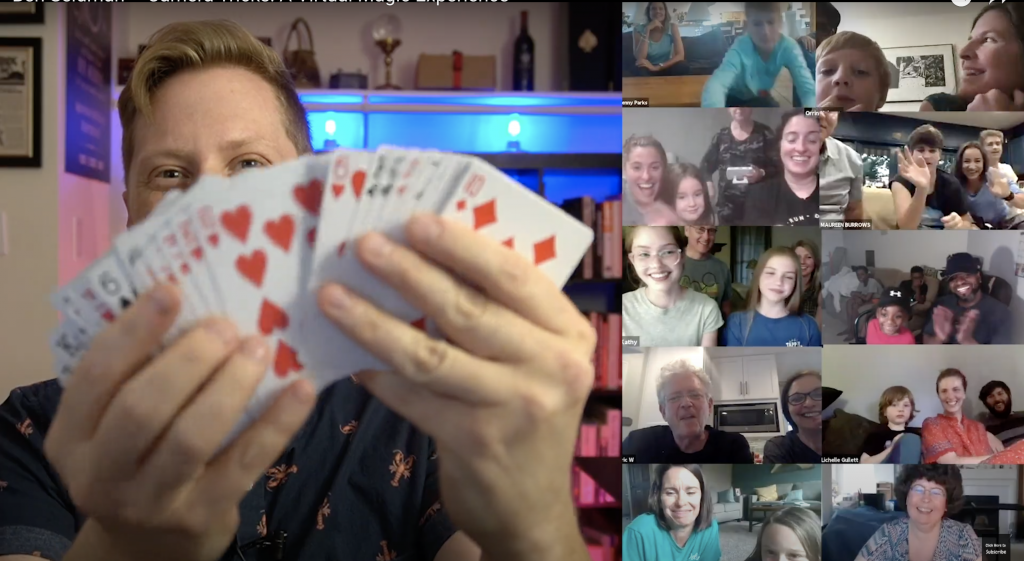 The VIP experience will look something like this.
Please keep in mind that panelist's microphones and videos will be controlled behind the scenes so you are brought "on stage" at the appropriate time to interact with the magician, but you can rest assured you won't be fully exposed the entire event.
Ben adds a lot of humor in his performance. Please know, that Ben's humor is family friendly and respectful. He will not target individuals.
How to be part of the show?
Beat the competition in the online auction to win one of three spots
Follow the login instructions as a panelist on March 13 — remember this means being available for the tech check at 6 PM on March 13.
Enjoy being part of the show and mesmerizing the audience along side Magician Ben Seidman.
Revel in the VIP treatment that is sure to inspire legendary stories to your grandchildren someday.